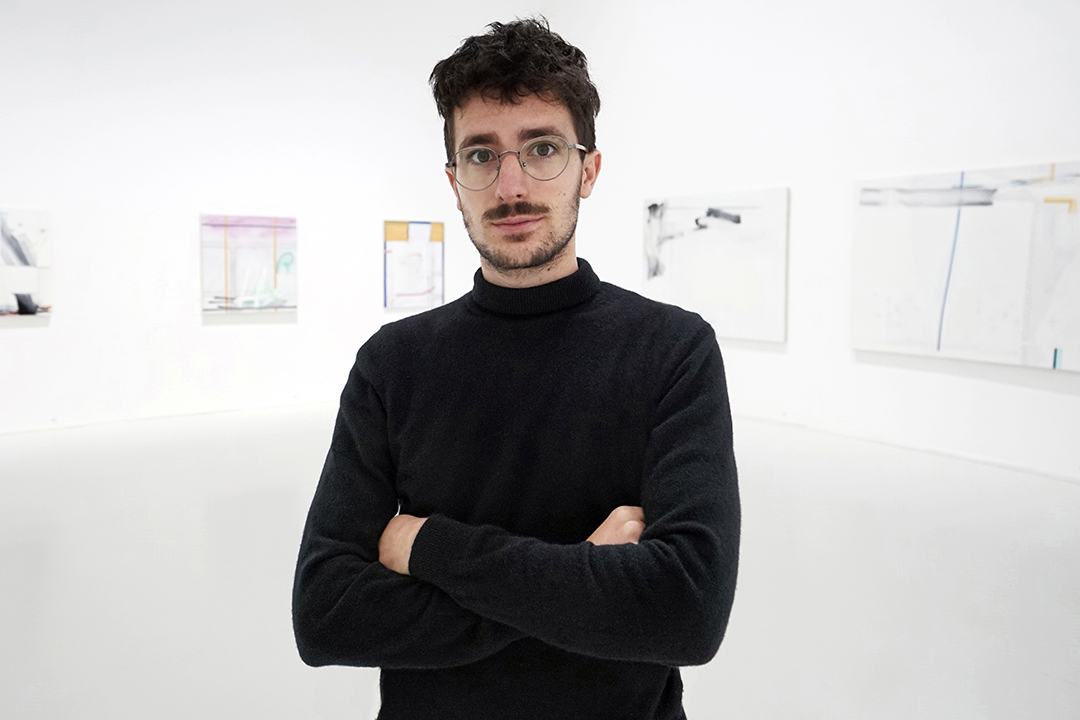 © Robin Curtil
Robin Curtil is a French painter graduated from
Superior School Art Design of Saint-Etienne
(ESADSE, France) in 2017. He lives and works in New York City, NY.
In 2022, Robin Curtil was selected to join the Immigrant Artist Program (IAP) of the New York Foundation for the Arts (NYFA). He also participated in a group exhibition at Live Arts New York (NY) and at Launch F18 Gallery's Viewing Room (NY) alongside Melissa Meyer and Marc Schepens. Robin was also a 2021 Artist in Residence at the Museum of Contemporary Art of Lyon, France.

His work has been exhibited nationally and internationally at venues such as the Museum of Modern and Contemporary Art of Saint-Etienne (France) during the 2020 Art Press biennale, organized by the Art Press magazine. On this occasion, Art Press magazine published an article about his painting practice. His work has been also exhibited at the French Institute of Sphax (Tunisia, 2016), the 4th Wuhan biennale (China, 2017) and at the Ceysson&Benetiere Gallery (Saint-Etienne, France, 2017)

Besides his studio practice, he taught painting and drawing at the Ecole Normale Superieur of Lyon (Fr) and at the University Jean-Monnet of Saint-Etienne (Fr) for 3 years.